Luxurious Mansions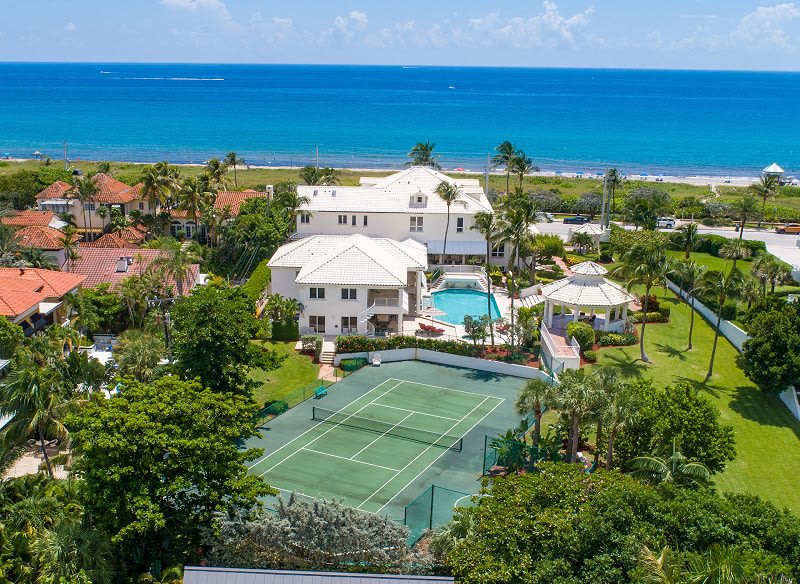 One type of home you'll find in Delray Beach is large mansions with fantastic amenities. These homes are upscale, luxurious, and have everything you could dream of in a home, and even better, they're often located near or on the ocean. For example, check out this property listed by Lemore Zausner. As you can see, there's a gorgeous home and other exciting features on the property, including a state-of-the-art tennis court, an inground swimming pool, gazebos perfect for hosting events, and so much more. If you're looking for a home that has everything you can dream of and ample convenient amenities, a Delray Beach mansion might be something to look into for your future home!
British West Indies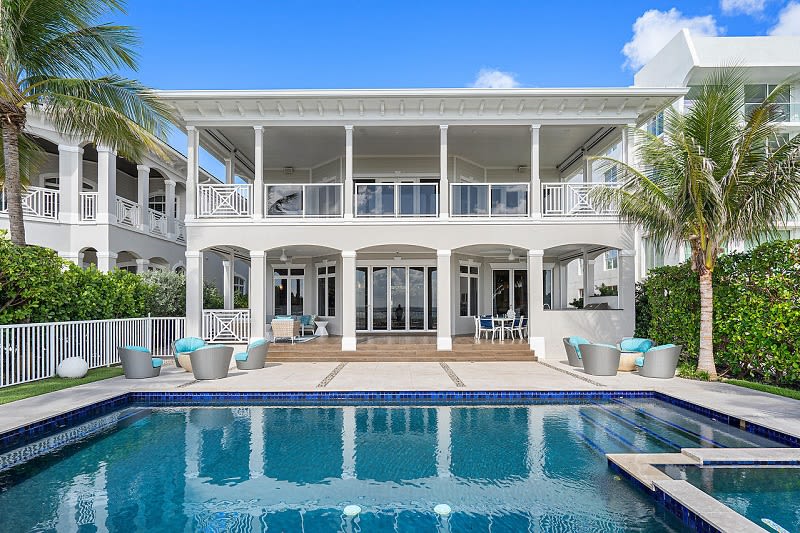 This style of home, known as British West Indies, is inspired by British and Caribbean architecture. This type of architecture really reflects the area of Delray Beach, as it is very coastal and fresh. With this style of home, you can expect verandas, patios, natural light, high ceilings, and much more.

One property that demonstrates this British West Indies style is on Ocean Boulevard and is being sold by Lemore real estate. In the picture above, you can see how it has a vibrant feel with blues, whites, and an abundance of greenery. You can see there is plenty of light coming through the large and windows and a gorgeous veranda for soaking up the outdoors in your own home. This home style makes for a gorgeous living environment and reflects the luxurious coastal surrounding neighborhood of Delray Beach.
Intracoastal Waterfront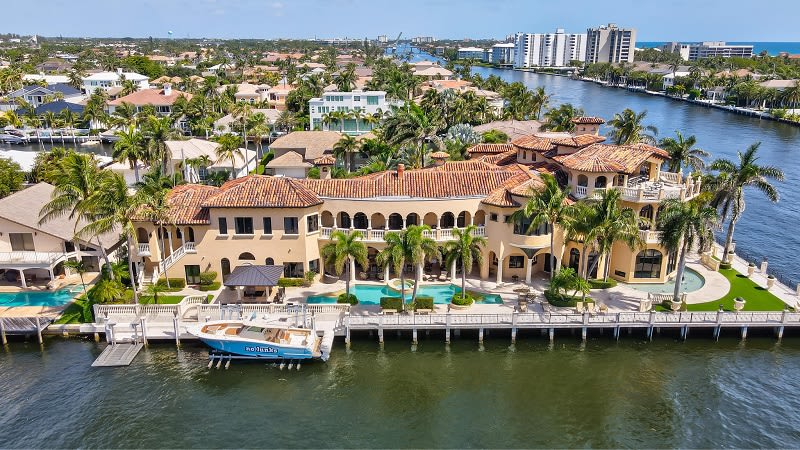 Delray Beach is known for its ocean and waterfront views, so it makes sense that it's also known for its Intracoastal waterfront homes. Living in one of these homes is a great way to enjoy the natural beauty of Delray Beach since you have the ocean literally at your footsteps.

These homes can come in many different styles, but for example, check out this listing on Gardenia Drive from Lemore Zausner. As you can see, Intracoastal waterfront homes are perfect for anyone who loves to go boating, fishing, and do other water activities or who just love being by the ocean. Many of these homes have amenities such as swimming pools, gazebos, and much more. Living in an Intracoastal waterfront home is like living on the beach in your own home, and since they come in a wide variety of styles, you'll be able to find a home with features you desire.
Beach Houses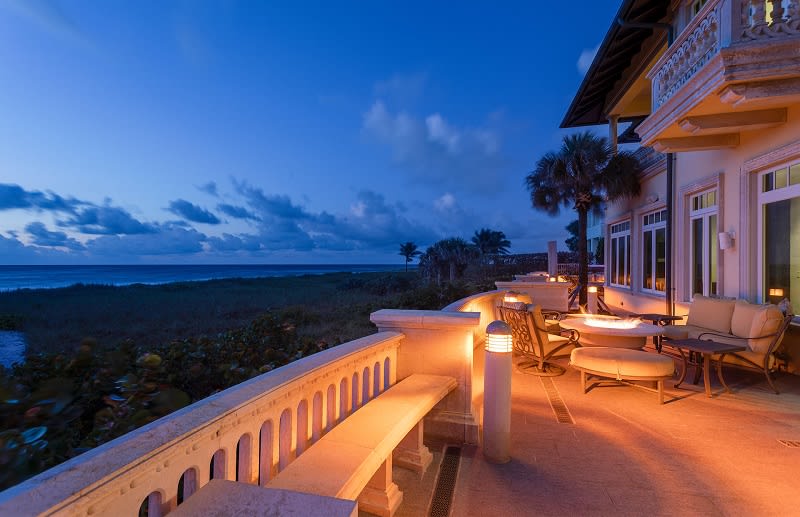 Beach houses are another type of home you'll find in Delray Beach. These homes are known for having large windows that let you soak in the beautiful ocean views. You'll feel like you're on the beach right inside your own home! The photo above is of a beach home property located on Ocean Boulevard listed by Lemore Zausner. Just look at those stunning views of the Delray Beach area!

Delray beach homes are both luxurious and serene. You won't have to leave your home to enjoy the scenic views of the ocean, but you'll have easy access to visit the water whenever the mood strikes. If you love the natural beauty of the ocean, this may be the home style for you.
Moving to Delray Beach?
Have you found your favorite type of Delray Beach home yet? You might want to take the next step in your house hunting journey! If you're looking for houses for sale in Delray Beach, be sure to contact Lemore Zausner. She can help you find the perfect home.